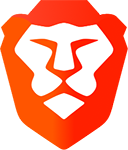 Want to browse the internet without ads, protect your privacy,
and
get paid for doing so?
Use
Brave Browser
.
Viewing news posted in
July 2012
By
Chris
|
27th Jul 2012 at 19:58 GMT in GTA III
|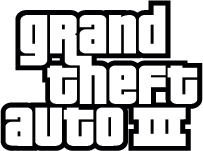 Back in January we heard that Grand Theft Auto III and Vice City would be coming to the PS3 in the form of PS2 Classics on PSN. And today, the official PlayStation Blogcast has confirmed that GTA III at least will be arriving on the PlayStation Store this Tuesday, 31st July.
The game will be released as a "PS2 Classic", which unfortunately means it's simply a direct port of the PS2 version of the game. So sadly there will be no fancy remastered HD graphics or trophies that many of you were hoping for. The game will set you back .99 in the US.
No word on availability in other regions yet. We'll update if we find any information on that.
UPDATE: Looks like the release won't happen this week.
Note: Due to an unforeseen complication, the Grand Theft Auto III PS2 Classic is not publishing with today's Store post. We will update you when a new release date has been identified. We apologize for the inconvenience.

There were some last minute issues with getting clearance for a certain audio track in the game; but the teams at Rockstar are on it to review how to best get this title on PSN.
By
Chris
|
17th Jul 2012 at 17:52 GMT in General
|
Still not got any GTA games on your PC? Well, good news, today's daily deals in the Steam Summer Sale include the entire Grand Theft Auto Collection, with every game featuring a 75% discount.
Furthermore, the already discounted complete package has an additional 75% off. This means you can legitimately own all the PC GTA games for just £4.99 (.49 / 7,49€). That is an incredible deal!
The Steam Summer Sale is probably the greatest wallet-emptying experience for a PC gamer, but at this price, come on, it's not even gonna put a dent in it! At the time of posting this article you have just over 35 hours to take advantage of the deal.
By
Chris
|
12th Jul 2012 at 15:34 GMT in GTA V
|
Rockstar have given us a nice little surprise today with the release of the first two screenshots from Grand Theft Auto V in the latest Asked & Answered Newswire post. Check them out below and let us know your thoughts on them!
Source: Asked and Answered
Browse more Website pages