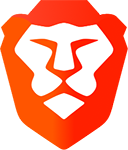 Want to browse the internet without ads, protect your privacy,
and
get paid for doing so?
Use
Brave Browser
.
Viewing news posted in
December 2015
By
Chris
|
18th Dec 2015 at 17:43 GMT in Liberty City Stories
|
Posting about GTA: Liberty City Stories in 2015 - 10 years after the game was first released - is strange. Though not entirely unexpected given recent trends. Releasing mobile versions of past GTA titles soon after their 10th anniversary has become somewhat of a tradition for Rockstar Games, and this year is no exception, with the return of handheld favourite Liberty City Stories - first released in 2005 for Sony PSP, and later in 2006 for the PS2.
 
GTA Liberty City Stories has a brief exclusivity period on iOS (Apple prefer to feature apps that are exclusive to iOS) so you can download the game right now for your iPhone or iPad, while Android and Amazon users will need to wait, we're not sure how long because Rockstar have only said it's coming soon™. Below is the trailer and blurb for the game. Enjoy this blast from the not so distant past. Also if you currently play GTA Online, you can get a free in-game t-shirt by playing LCS, so do read everything below for instructions on how to unlock that.
In Liberty City Stories, former trusted wise guy for the Leone crime family, Toni Cipriani returns home after spending time in hiding for killing a made man. Now, the streets of Liberty City are in turmoil, as warring families vie for control and the town begins to self-destruct under waves of political corruption, organized crime, drug trafficking and union strikes. Deranged hit men, morally depraved tycoons, cynical politicians and even his own mother stand in the way as Toni tries to bring the city under Leone family control.

Originally designed with mobile gameplay in mind, Grand Theft Auto: Liberty City Stories returns with enhancements including real time lighting and shadows, upgraded textures and art, greater draw distance, performance enhancements for touch-based gaming including updated analog steering and rebalanced targeting, cross-platform cloud saves via Social Club, support for Apple's 3D touch and more.

In addition to cross-platform cloud saves, if you download Liberty City Stories and then sign in to Social Club within the app, you'll unlock the bonus I HEART LC t-shirt with the same account used in Grand Theft Auto Online for PlayStation 4, Xbox One or PC. Once you've signed in, the shirt will be available for free at any GTA Online clothing store (please allow up to 24 hours for the I HEART LC Shirt to be available in GTA Online).
Watch today's trailer above to catch a glimpse of Liberty City Stories in action, and for more details on the game visit rockstargames.com/libertycitystories.
By
Chris
|
16th Dec 2015 at 03:09 GMT in GTA V
|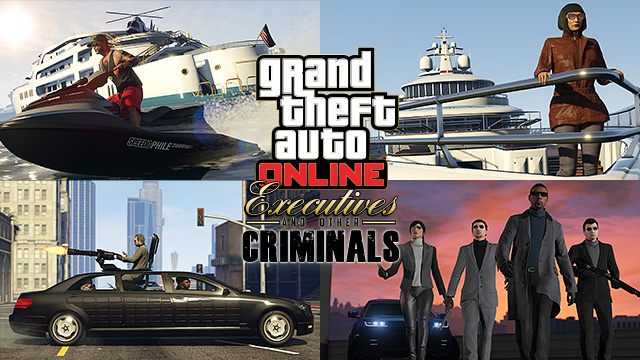 Earlier today Rockstar released the latest free DLC for GTA Online - Executives and Other Criminal. If you're rich, you're in for a treat as a ton of cool stuff has been added to the game for you to blow your load of money on, including a super yacht. Watch the trailer below to see what you'll be able to get up to now.
Quote

Executives and Other Criminals brings new ways to make crime pay in GTA Online for PlayStation 4, Xbox One and PC - offering players the chance to run their own criminal organizations, hire and fire other players, and face off against rival operations across Freemode. Los Santos living also gets a premium upgrade with the introduction of Stilt Houses for sale in the Vinewood Hills, new Eclipse Penthouse Apartments with customizable interior styles and the debut of the upgradable and fully staffed Super Yachts now for sale on Docktease. The update also comes with new armored vehicles, two new weapons and much more.
Rather than copy and paste the article here, you can head over to the Newswire for full details on what's included in this latest update.
Browse more Website pages