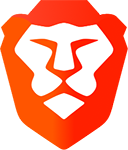 Want to browse the internet without ads, protect your privacy,
and
get paid for doing so?
Use
Brave Browser
.
By
Chris
|
4th Oct 2016 at 22:39 GMT in GTA V
|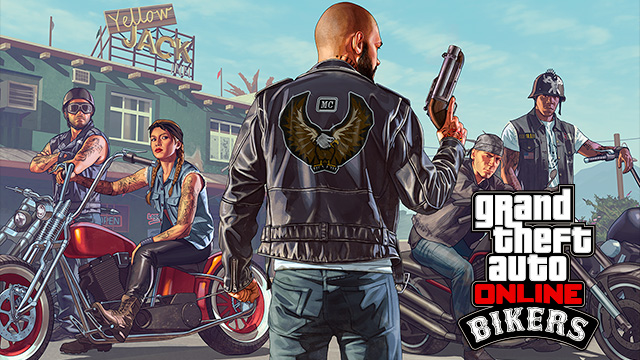 Today marks the release of Bikers, a big new free DLC for GTA Online. Lots of new content in this one including Motorcycle Clubs, Clubhouses, Businesses, 13 new vehicles, 5 new weapons, loads of new clothes and tats, and a new adversary mode. Probably best to let Rockstar go into detail about all that so check out the Newswire article for more info on that. Trailer below.
By
Chris
|
19th Sep 2016 at 23:31 GMT in GTA V
|
Good news for those of you who were fans of The Lost and Damned; the next free DLC update for GTA Online will be in the form of biker gangs. Rockstar haven't given an exact release date for this yet (other than Coming Soon™), here's what they have to say about it:
Quote

Bikers, the next big addition to GTA Online, brings the eagerly-anticipated ability to form and lead your very own Motorcycle Club for up to 8 players. Bikers will introduce new roles to play from fresh Prospects to club Presidents with a massive slate of new competitive and co-op gameplay, along with a range of new motorcycles, properties that include MC Clubhouses with a special custom Biker mechanic, and venues for seedy business ventures.

Beyond a range of opportunities to climb the ranks within a gang and build lucrative businesses as a formidable MC, Bikers also includes a selection of appropriately-themed new modes for bikers of all kinds, along with new weapons, styles, tattoos and features to make this a huge addition to the world of GTA Online.

And while loyal MCs will fight to expand their foothold alongside black-collar CEOs and Organizations, there's always another opportunity to make your mark just around the corner. Keep an eye out for high-level, high-risk vehicle based business ventures to spring up across Los Santos and Blaine County soon.
We'll keep you updated as to when we'll be seeing this released in game.
By
Chris
|
12th Jul 2016 at 20:59 GMT in GTA V
|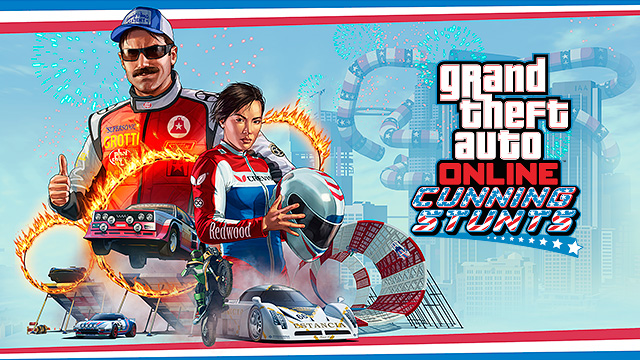 The latest free DLC for GTA Online is out now in the shape of Cunning Stunts. Good news for everyone who likes to perform stunning... stunts in the game.
Quote

Cunning Stunts takes GTA Online racing to epic new heights with a series of 16 brand-new, high-octane Stunt Races that feature everything from winding tubular tracks amongst Los Santos' tallest skyscrapers to technical courses through canyons, over water and across the desert. Stunt Races utilize ramps, loops, wall rides, tubes, raised tracks and dynamic objects for a radically new take on GTA Online racing.
Of course there's also the usual addition of brand new cars, clothing, accessories and whatnot. Unfortunately there's no way to create your own stunt races yet, though Rockstar have pointed out that this will be forthcoming on the 2nd of August, as well as more races and vehicles.
If you want to win yourself some GTAV merch then Rockstar also have a sweepstakes open right now you can enter. If not, you could watch the trailer below, or you could read the full details on this update, or if that's not your thing there's always the full detailed patch notes.
By
Chris
|
2nd Jun 2016 at 21:49 GMT in GTA V
|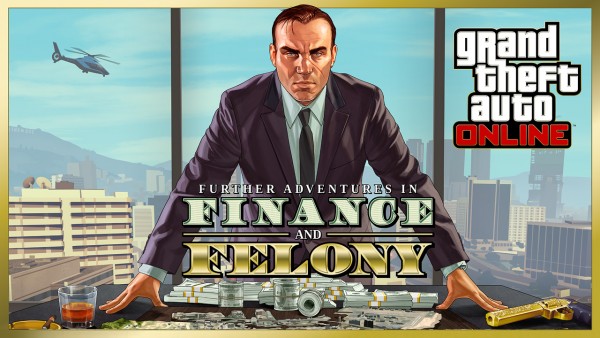 So yeah we're still alive... I know it's been a while since we last posted but no, we're not dead. Anyway, GTA Online is still going strong and Rockstar continue to provide free DLC updates for it. Next up is an update called Further Adventures in Finance and Felony. Today they released a trailer showcasing some of the new content. Check that out below. The DLC will hit your systems on the 7th June, and here's what Rockstar have to say about it.
Quote

Ever since you first stepped off that flight to Los Santos, it's been all about rising up the criminal ranks, accruing wealth in your Maze Bank account, building a reputation, and taking no mess along the way…

Now, realize your goal to become the ultimate kingpin of Los Santos and Blaine County.

Build an empire as a CEO. Traffic illicit cargo and contraband. Disrupt rival supply chains. Acquire extravagant new vehicles. Open prestigious new offices. Hire an executive assistant.

And run the town, one hostile takeover at a time.
By
Chris
|
16th Dec 2015 at 03:09 GMT in GTA V
|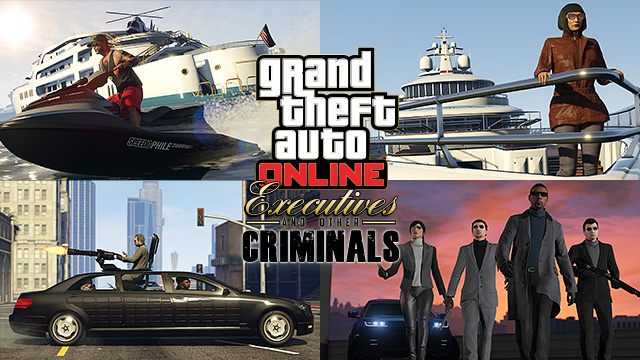 Earlier today Rockstar released the latest free DLC for GTA Online - Executives and Other Criminal. If you're rich, you're in for a treat as a ton of cool stuff has been added to the game for you to blow your load of money on, including a super yacht. Watch the trailer below to see what you'll be able to get up to now.
Quote

Executives and Other Criminals brings new ways to make crime pay in GTA Online for PlayStation 4, Xbox One and PC - offering players the chance to run their own criminal organizations, hire and fire other players, and face off against rival operations across Freemode. Los Santos living also gets a premium upgrade with the introduction of Stilt Houses for sale in the Vinewood Hills, new Eclipse Penthouse Apartments with customizable interior styles and the debut of the upgradable and fully staffed Super Yachts now for sale on Docktease. The update also comes with new armored vehicles, two new weapons and much more.
Rather than copy and paste the article here, you can head over to the Newswire for full details on what's included in this latest update.
Browse more GTA V pages