GTA V Information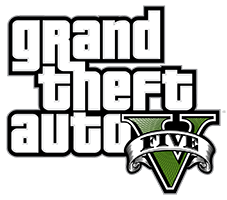 Release Date: Spring 2013
Platforms: PlayStation 3, Xbox 360
Website: http://www.rockstargames.com/V
Grand Theft Auto V was first revealed on October 25, 2011, just a few days after Grand Theft Auto III's tenth anniversary. Rockstar's official website was changed to show the GTA V logo and Twitter hashtag #GTAV, with a release date for the first trailer - 2nd November, 2011.
One week later, the trailer revealed that the game is set in the city of Los Santos - Rockstar's own unique version of real life Los Angeles, California, first seen as a city in Grand Theft Auto: San Andreas. An press release from Take-Two officially announced the game not long after the trailer went live, which confirmed the game's setting in "the city of Los Santos and surrounding hills, countryside and beaches", and went on to say it would be "the largest and most ambitious game Rockstar has yet created".
"Grand Theft Auto V is another radical reinvention of the Grand Theft Auto universe," said Sam Houser, Founder of Rockstar Games. "We are incredibly excited to share our new vision with our fans."

A bold new direction in open-world freedom, storytelling, mission-based gameplay and online multiplayer, Grand Theft Auto V focuses on the pursuit of the almighty dollar in a re-imagined, present-day Southern California.
You can read more about the locations of GTA V on our setting page.
Release Information
Predictions of when GTA V would be released were far ranging, but on 30th October, 2012, Rockstar narrowed down all speculation by announcing that the game should release in Spring 2013. Unfortunately this was a target Rockstar realised they ultimate would not meet, and the company issued a press release on 31st January, 2013, giving the game an exact release date of 17th September 2013.
Platforms
As was somewhat expected, GTA V will initially be releasing on Xbox 360 and PlayStation 3. It is likely that a PC version will follow in the next year. Historically, PC releases have typically been released around 8 months after their console counterparts.
PC versions of Grand Theft Auto games since GTA III have proved to be immensely popular with fans, in massive part due to the incredible number of fan created mods that enhance or otherwise allow players to completely customise the game how they want it. Despite not officially supporting any aspect of modding the game, Rockstar are well aware of how much this increases the appeal and longevity of the franchise, and it is safe to say a PC version of GTA V will not be overlooked.
Features
Grand Theft Auto V will contain many groundbreaking new features. On 8th November, 2012, Game Informer's world exclusive preview of GTA V was released and gave us our first real look at what we can expect from the game. In the months following, a number of other large previews were given to various publications. You can read more about the features of GTA V on our dedicated pages: