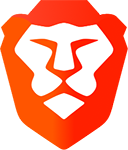 Want to browse the internet without ads, protect your privacy,
and
get paid for doing so?
Use
Brave Browser
.
By
Chris
|
4th Nov 2004 at 17:07 GMT in San Andreas
|
Gamespot have made their own guide to San Andreas, including lots of screenshots of where you need to go and what you need to do. It's good if you are stuck somewhere in the game, our forums are also another good place to go.
You will need a free Gamespot basic account to view the guide, and Gamespot Premium members can download a .pdf copy to keep.
Browse more Website pages