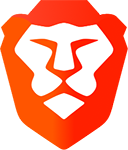 Want to browse the internet without ads, protect your privacy,
and
get paid for doing so?
Use
Brave Browser
.
By
Chris
|
3rd Apr 2007 at 20:06 GMT in GTA IV
|
Over the last few days a fair amount of small discoveries have been made, and a few fan made videos have been cropping up. This post is simply to round them all up into one article to keep you all informed and up to date.
Discuss GTAIV in our forums
Browse more Website pages