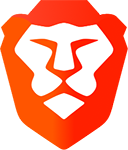 Want to browse the internet without ads, protect your privacy,
and
get paid for doing so?
Use
Brave Browser
.
By
Chris
|
22nd Nov 2004 at 17:17 GMT in San Andreas
|
This is just a reminder to everyone in Europe that the 2CD and DVD set for San Andreas is out today. Those of you in North America will be able to pick this set up tomorrow. If you would like to buy from Amazon the links are in the announcement box above.
Browse more Website pages