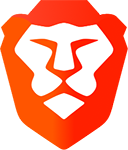 Want to browse the internet without ads, protect your privacy,
and
get paid for doing so?
Use
Brave Browser
.
By
Chris
|
23rd Apr 2007 at 23:11 GMT in GTA IV
|
Andrew Reiner has answered your questions about Grand Theft Auto IV. The article contains some surprising (read: dumb) questions that have been answered, such as one about hot chicks(?), however there are a few good questions that were answered too, below is a quick summary of what we've learned from this. The whole article is way too long to post here, so check my second post in the comments if you'd like to read it all.
Helicopters are confirmed

GameInformer's demo was only 15 minutes, they didn't manage to see if seasons were implemented

AI is likely to have been vastly improved

It seems as though we're able to climb objects such as telephone poles

Liberty City seems very realistic

Girlfriends make a return, slightly surprising judging by the amount of people who really didn't like this feature in San Andreas

It's very possible that characters from previous GTA games will make an appearance

There really are no loading screens

Thanks to TheTrojan for the article
Browse more Website pages