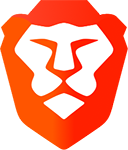 Want to browse the internet without ads, protect your privacy,
and
get paid for doing so?
Use
Brave Browser
.
By
Chris
|
30th Nov 2004 at 20:21 GMT in San Andreas
|
As you know the GTA series is renowned for it's witty, lewd puns and references hidden within it's games. San Andreas certainly has its fair share of these, while you may know what many of these mean, you definately won't know all of them. 1UP.com have posted a lot of them with what they call childish explanations of them, makes for some interesting reading.
There are some noticeable ones they haven't mentioned, possible because it's just so obvious but that is the structure of the Sphinx in Las Venturas, aptley named "The Camel's Toe" doe to the general positioning of the legs of the animal. For those of you who are too young to understand what one is, I will briefly describe it. Basically it's when a woman wears quite tight clothing around their um.. groin area and you can then see the um... lips... down there.
Thanks to GTAGaming for the news
Link: 1UP.com Article
Browse more Website pages