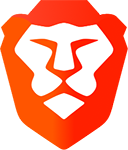 Want to browse the internet without ads, protect your privacy,
and
get paid for doing so?
Use
Brave Browser
.
By
Chris
|
8th Dec 2004 at 14:51 GMT in San Andreas
|
Just a reminder that the 8CD box set containing most of the songs from San Andreas was released a couple of days ago throughout Europe and released yesterday across America. Links to Amazon are above if you would like to order yourself or someone else a copy in time for Christmas.

Browse more Website pages