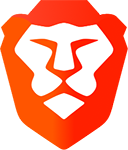 Want to browse the internet without ads, protect your privacy,
and
get paid for doing so?
Use
Brave Browser
.
By
Chris
|
15th Dec 2004 at 11:09 GMT in San Andreas
|
SpikeTV have awarded San Andreas the Game Of The Year Award. In addition to this it one two other awards, "Best Action Game" and "Best Performance by Human Male" (Samuel L. Jackson).
Congratulations to Rockstar and the whole Grand Theft Auto franchise which has proved to be an unmitigated success.
Browse more Website pages