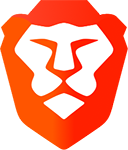 Want to browse the internet without ads, protect your privacy,
and
get paid for doing so?
Use
Brave Browser
.
By
Chris
|
7th Jul 2007 at 18:47 GMT in GTA IV
|
Trailers made by fans of the Grand Theft Auto series have increased in popularity a lot since the first GTA IV trailer came out some months ago. Some aren't very good, others are. Either way, we rarely post about any, but in this absense of any real GTA IV news, we thought we might as well.
Today I was emailed a link by by Gametrailers user Brotha, who has taken time to recreate the entire second trailer, Looking for the special someone, using San Andreas. In my opinion his effort put into making this has turned out pretty well, so check it out over at Gametrailers or below this post. Brotha also recently recorded his own analysis of the second trailer, which you probably know all about by now, but if you don't, be sure to also watch that.
Enjoy!
Browse more Website pages