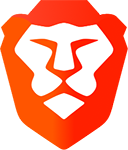 Want to browse the internet without ads, protect your privacy,
and
get paid for doing so?
Use
Brave Browser
.
By
Chris
|
13th Jul 2007 at 16:02 GMT in GTA IV
|
We've just got word from Rockstar about the first teaser site they've launched, WKTTRadio.com. You can phone in have your opinion on Liberty City heard on the radio!
It sounds pretty cool, so head on over to WKTT Radio if you fancy your chances of being a voice artist in GTA IV!
Hey Chris,

I wanted to give you a heads-up about this site that has just gone up. Be sure to check it out and let everyone at your site know about it.

Thanks,
Browse more Website pages