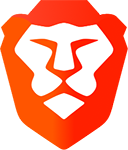 Want to browse the internet without ads, protect your privacy,
and
get paid for doing so?
Use
Brave Browser
.
By
Chris
|
28th Oct 2007 at 21:32 GMT in Vice City Stories
|

For the second time in as many years, Rockstar Games have picked up the GamesRadar Handheld Game of the Year award for Vice City Stories, with 2006's of course going to Liberty City Stories.
If you own a PSP (or indeed a PS2) and are looking for something to pass the time until GTA IV, why not get Vice City Stories? Assuming you don't already have it.
You can read the full list of winners at C&VG.
Browse more Website pages