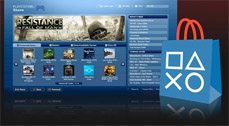 The Official PlayStation Magazine claims that Rockstar Games is set to release the first two top-down Grand Theft Auto titles, GTA and GTA II, on the PlayStation Network. The magazine seemed to be hinting at the release being in the near future as well:
Can't wait for GTA IV? Well, GTA and GTA II, the top-down PS1 classics that started it all, are set to appear as PSN downloads...
A scan of the very short article can be found here. It isn't yet known if the titles will also be released on the Xbox Live Arcade for Xbox 360 users, but if their claims are true, then I wouldn't doubt it.