No, it's not mine, that's coming at a later date. Johnline and his friend Sean have each created a great Vice City stunt video. Using various mods it makes for some nice new stunts around the city, as well as some well known ones. The video is DivX encoded so if you find you can't play the video you'll need to download DivX from Here.
Johnline's video is around 5 minutes long and is just over 36MB in file size, Sean's is around 3 minutes long and is just over 23MB in file size. Dialup users will need a few hours to download it.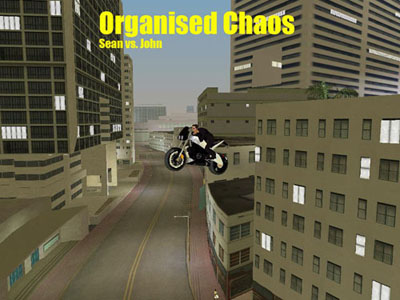 Download Johnline's Organised Chaos - 36.14MB
Post your comments on both vids. Enjoy.