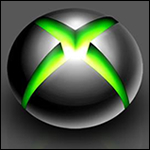 Microsoft have released some crazy statistics regaring GTA IV's effect on Xbox 360 sales and Xbox Live:
Last week, Xbox 360 console sales went up by 54% compared to the week before.
According to retailers more than 60% of all GTA games sold in the first week were the Xbox 360 version
Roughly 40% of consoles are now bought with a copy of Grand Theft Auto IV
Regarding Xbox LIVE:
In the first week, more than 2.3 million gamers played Grand Theft Auto IV on Xbox LIVE
GTA IV is now the number one played game on Xbox LIVE
Over the weekend, the Xbox LIVE service reached 1 million users playing at the same time
Gamers have unlocked more than 12 million achievements worth over 100 million gamerscore points in GTA IV
On average, every gamer spent 4 hours playing GTA IV on Xbox LIVE last week
What do you think the reason is for GTA IV's immense success? Let us know in the forums.