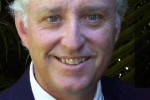 Jack Thompson, the Floridian lawyer who has launched several misguided attacks against video games, has been recommended as guilty on 27 counts of professional misconduct by a Bar trial judge.
21 counts are against his attacks on GTA games, and a further 4 from his attempt to get Bully declared as a public nuisance. The Florida Supreme Court must now make a ruling on whether he is guilty
JT has repeatedly attacked publishers Take Two for the supposedly inappropriate content of GTA games, and for them being apparently sold and "pushed" to children.
After considering the arguments presented by the Florida Bar and the Respondent (Thompson), observing the Respondent's demeanor during the nine-day trial proceedings, and carefully reviewing the record consisting of four volumes of exhibits totaling 1700 pages and approximately 2400 pages of transcribed testimony, the Court finds that the facts, circumstances and evidence presented regarding the Respondent's conduct, supports a finding of guilt as to certain Florida Bar rules...
The Bar trial judge, Dava Tunis, found the violent video game activist guilty of misconduct such as "Engaging in conduct involving dishonesty, fraud, deceit or misrepresentation." The state Supreme Court will have to make a ruling based on those recommendations, with a disciplinary hearing planned for the first week of June.
However, Thompson also has filed federal lawsuits against the Florida Bar and Florida Supreme Court in relation to the Bar charges and other sanctions.
More at GamePolitics, plus a humorous comic from CAD