As news is obviously pretty slow in the GTA universe for the moment, while many of you hope and pray for a PC release announcement from Rockstar Games, we're going to being making occasional news posts about interesting creations made by members of the community.
Today we received this great realistic rendering of Niko Bellic created by pixeloo, a DeviantArt user, click the thumbnail below to see the high res version. The image was, according to his blog post, made for Official Playstation Magazine UK and can be seen in the current issue.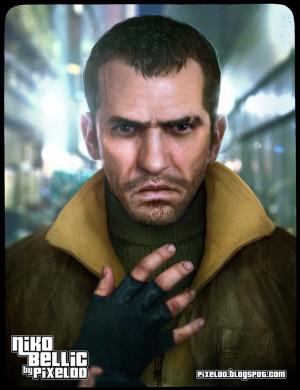 pixeloo has gained quite a lot of attention for his "untooned" images, if you haven't seen any of his other work be sure to check out his DeviantArt gallery (the Stewie Griffin, Mario and Homer renditions are pretty good, if a little creepy).
Thanks to Alfred for emailing about this, and also bigjim for posting on our forums.