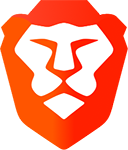 Want to browse the internet without ads, protect your privacy,
and
get paid for doing so?
Use
Brave Browser
.
By
Chris
|
6th Dec 2008 at 03:52 GMT in GTA IV
|
Today, Rockstar Games and Spike TV announced that the downloadable content for Xbox 360 users of GTA IV, The Lost and Damned, will premiere at the 2008 Video Game Awards, live Sunday December 14 at 9:00pm on Spike TV.
No further details were given in the press release, however we can be pretty sure we'll be seeing previews of some of the new content the DLC has to offer. This episode is due to be released on February 17th.
Source: PRNewsWire
Browse more Website pages