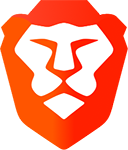 Want to browse the internet without ads, protect your privacy,
and
get paid for doing so?
Use
Brave Browser
.
By
Chris
|
11th Dec 2008 at 21:07 GMT in General
|
Just a short note to inform anybody here looking one of Switch's many mods. Switch has decided to leave The GTA Place for personal reasons. Many users will be sad that his mods are no longer here, but he has informed me that he does plan on starting up his own website for distributing his mods from now on, so best of luck to him with that.
To end this short post on a more positive note, I just want to let everyone know that the changes we're planning on making to TGTAP are still on track, we hope to get everything done ready for new year, so look out for exciting new things including a new layout after the Christmas period.
Browse more Website pages