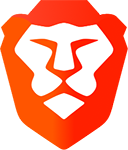 Want to browse the internet without ads, protect your privacy,
and
get paid for doing so?
Use
Brave Browser
.
By
Chris
|
15th Dec 2008 at 05:17 GMT in GTA IV
|
Earlier tonight the first trailer for The Lost and Damned premiered at the 2008 Spike TV Video Game Awards. Grand Theft Auto IV won three of the seven awards it was nominated for, "Game Of The Year", "Best Action Adventure Game", and "Best Performance By A Human Male" for Michael Hollick as Niko Bellic.
The action-packed trailer gives us an insight in what to expect from the DLC. Watch below via YouTube.
Browse more Website pages