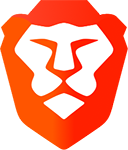 Want to browse the internet without ads, protect your privacy,
and
get paid for doing so?
Use
Brave Browser
.
By
Chris
|
16th Dec 2008 at 01:12 GMT in GTA IV
|
Rockstar have released 8 brand new screenshots showing off scenes from episode one of the Xbox 360's downloadable content, The Lost and Damned. Click the thumbnails below for the high res versions.
More: GTA IV DLC screenshots
Browse more Website pages