Rockstar has released to the GTA fansites a new screenshot of Johnny from The Lost and Damned, and also the new achievements! Check them out below: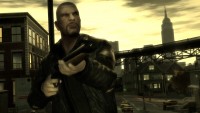 Get Good Wood – 50G: In the Bike Races, whack off 69 bikers with a bat.

Easy Rider – 100G: Finish The Story

Full Chat – 70G: Your backup are riding at their best!

The Lost Boy – 25G: All hail the leader of The Lost!

One Percenter – 5G: Billy is back on his bike.

More information, screens and videos will be released for TLAD on January 22 when gaming sites will be putting up their previews, so look out for updates on them.
Thanks R*!