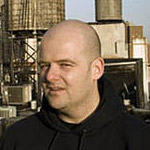 USA Today gave us a little Ballad of Gay Tony exclusive last Tuesday, today they bring us an interview with Rockstar's vice president for creative development, Dan Houser.
Speaking about The Ballad of Gay Tony, Houser said:
The storylines roughly parallel each other, with much of the events happening concurrently and some characters from the game and earlier episode The Lost and the Damned showing up in Gay Tony. The new episode starts about half of the way through Grand Theft Auto IV and part of the way through Lost and the Damned and finishes near the end of GTA IV.

"The game starts with an interesting revelation that I'll leave out for now, cause it's quite a good little sort of start in terms of the story cross-over stuff,"

...
Want to read on? You should definitely check out the full article, a very interesting read to say the least.