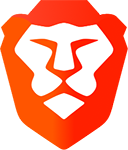 Want to browse the internet without ads, protect your privacy,
and
get paid for doing so?
Use
Brave Browser
.
By
Chris
|
18th May 2005 at 18:37 GMT in San Andreas
|
Rockstar have updated the Official PC site with 4 new screens seen below.
They've also updated the Official Xbox site with the trailer that was released on IGN yesterday.
We've updated the trailers page on the website with links to the .wmv and .mov files of the Xbox trailer.
Links: PC Screenshots, San Andreas Trailers
Browse more Website pages