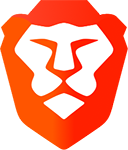 Want to browse the internet without ads, protect your privacy,
and
get paid for doing so?
Use
Brave Browser
.
By
Chris
|
19th May 2005 at 20:09 GMT in Liberty City Stories
|
The latest issue of Official PlayStation 2 Magazine (UK) contains hints that a preview of Grand Theft Auto Liberty City Stories (which will be in 3D for those of you who were sceptical) will appear in Issue 61 of the magazine which hits shelves on June 16th, so make sure you get hold of a copy if you live in the UK.
Thanks to GTAPSP for the heads up.
Browse more Website pages