Fans who have pre-ordered Episodes from Liberty City have been receiving their copies, some fans spotted something interesting on page 13 of the manual. "Liberty City, It's over! Next stop". Take a look at this: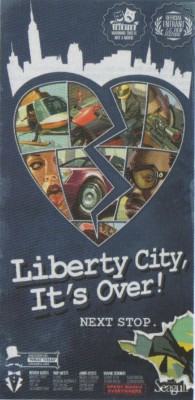 It's a small, not particularly detailed picture, so we can't really tell much from it. Yet. What do you think?
Credit to DigiShine on GTAForums for the scan.