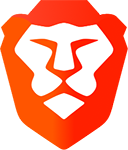 Want to browse the internet without ads, protect your privacy,
and
get paid for doing so?
Use
Brave Browser
.
By
Adriaan
|
28th May 2005 at 19:36 GMT in San Andreas
|
Yep, IGN released their second part of Life in the Hood. This time it focuses on shopping, modding, dating, pool and tagging. Be sure to check back next week when they will be releasing their 3rd part. There is also rumours going on that a possible video is on the way.. so check back soon.
Browse more Website pages