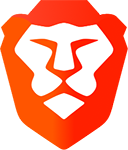 Want to browse the internet without ads, protect your privacy,
and
get paid for doing so?
Use
Brave Browser
.
By
Chris
|
1st Apr 2010 at 04:41 GMT in General
|
This was the TGTAP April Fools joke 2010 -
permalink
/
screenshot
Yeeeaaahhhh! It's that day where the staff of TGTAP get to play silly buggers...
Happy April Fools everyone!
Apologies to those using old browsers who won't be able to see what we did... you should upgrade you know.
Browse more Website pages