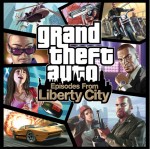 The Lost and Damned and The Ballad of Gay Tony are now available in North America for individual download on PlayStation Network and Games for Windows-LIVE, and at retail stores everywhere as part of Grand Theft Auto: Episodes From Liberty City.
Downloading the inidividual episodes will require you to own a copy of the original GTA IV, however, buying the EFLC pack will not.
EFLC will be out in other countries on 16th April.
"Rockstar North went above and beyond to create an epic finale for fans of the series," said Sam Houser, Founder of Rockstar Games. "We hope our fans enjoy these two episodes as much as we've enjoyed making them."