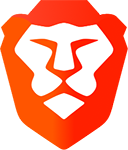 Want to browse the internet without ads, protect your privacy,
and
get paid for doing so?
Use
Brave Browser
.
A quick plug for our newest addition to the network; Rockstar have kindly sent over some awesome exclusive fansite screenshots to RedDeadPlace.com, why don't you go ahead an check them out?
If you're not already pumped for Red Dead Redemption, something is wrong with you or you've been away from the Internet for too long. This game is going to be an instant hit and I urge all you GTA fans to check out screenshots and trailers (you can find them on RDP or the official site) and get yourself up to speed with things. The game will be released on 18th May in North America and 21st May elsewhere. And if you haven't already joined, you could become one of the founding members of the forums and help kickstart a great community!
Browse more Website pages