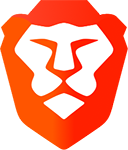 Want to browse the internet without ads, protect your privacy,
and
get paid for doing so?
Use
Brave Browser
.
By
Chris
|
9th Sep 2010 at 17:50 GMT in Chinatown Wars
|
As we mentioned last week, Chinatown Wars HD for Apple's iPad is now available from the App Store priced at £5.99 (.99). The game is is identical the iPhone version but includes "enhanced graphics, higher polygon count vehicle and building models, and enhanced lighting and explosion effects that maximize the 1024 by 768 high-resolution touch screen on the iPad."
Rockstar have posted some screenshots showing off the game on the Newswire.
Direct link: Chinatown Wars HD
Browse more Website pages