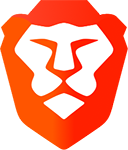 Want to browse the internet without ads, protect your privacy,
and
get paid for doing so?
Use
Brave Browser
.
By
Adriaan
|
11th Jun 2005 at 20:20 GMT in San Andreas
|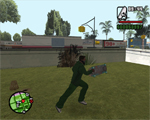 illspirit finally found the hidden skateboard in San Andreas. It's comes as a big surprise because we knew Rockstar had hidden it from us in the PS2 version, however they left it in the PC version for us (probably for the modders). We don't know if they included the animations associated with it, but for now it can be used to replace any melee weapon.
In this case, I replaced the combat knife, but it can also be swapped out with other weapons. To replace the knife, find and open default.ide in your /data directory, and replace this line:

335, knifecur, knifecur, null, 1, 50, 0

with this:

335, skateboard, skateboard, null, 1, 50, 0

To replace any of the other melee weapons, just edit the second and third column in the same manner.

- illspirit
Click here to view a larger image(thanks Jordan), and thanks goes to illspirit
Browse more Website pages