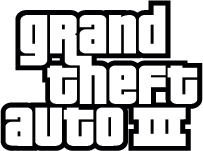 Good news for Mac owners among us, Rockstar Games are releasing the whole Grand Theft Auto Trilogy for Mac via the Mac App Store. Starting today with Grand Theft Auto III, you'll also see Vice City and San Andreas released on 25th August and 1st September respectively.
Grand Theft Auto III for Mac is currently priced at £10.49 (.99 / 11,99 €). No word on pricing for Vice City or San Andreas yet, but we presume they'll be the same - you may remember in November last year Rockstar released Mac versions via GameTreeMac for the same price. Judging by the reaction on Facebook, people aren't particularly happy about this price point, though - it is in fact twice the price of its Windows counterpart on Steam - an even more vocal group of fans are calling for the trilogy's release on PS3, remastered in HD.
With all that said, GTA III is already gathering ratings and reviews on the Mac App Store, so people are indeed buying it. Have you? Let us know in the comments how it's running on your Mac, or if you have anything else to say.