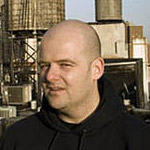 A couple more interviews with vice president of Rockstar Games, Dan Houser, have surfaced recently. One of these contains a nice little tidbit regarding the setting of GTA games and slight reasoning for the choice behind them. Surprisingly it's the slightly unrelated Entertainment Weekly blog coming forth with the goods this time.
The bulk of the interview discusses the past GTA games and other franchises Rockstar have produced, but on the final page of the interview the following question about the setting of the next/future GTA games is posed:
Looking forward with the GTA series, would you want to do another international edition? You've been in America since GTA III.

We go backwards and forwards on it. There are very interesting crime stories and other stories you can tell about anyplace in the world. Whether that would work with Grand Theft Auto — when so much about Grand Theft Auto is about the Americana, about the American media — is something I'm not sure about.
So Dan's not really sure if a GTA set outside America would work so well. Do you agree? Personally, I've always felt that the next GTA would return to Vice City, I've since accepted that San Andreas is also as likely a setting. That said, I might be surprised with a brand new setting - if so, I think I'd still expect it to be in the USA. Of course this discussion could go on and on, especially when we start considering the possibility of multiple locations...
Dan teases us with his response to the interviewer's next question:
Are you looking to the next stage of the GTA franchise?

There is gonna be one? I don't know. [Smiles] I know nothing about anything after Max Payne 3.
Sure Dan, we believe you!
Sound off in the comments with your thoughts on this. Where do you think is a likely place to set the next GTA?