GTAForums member Dourvas has made an interesting discovery relating to the protagonist of GTA V. The first GTA V trailer is narrated very clearly, and we assume the narrator is the main character we play as. The older guy seen in the trailer is who we presume the voice belongs to. You'll notice actor Ned Luke bears an uncanny resemblance to him...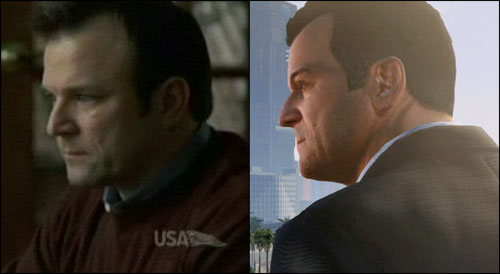 Not only does he have a similar physical appearance, he also sounds very similar too.
What do you think? Tell us in our forums.
UPDATE: Looks like there's even more to this than we originally thought. On 5th November, Jimmy Taenaka, apparently a friend of Luke's, made two tweets, where he gives props to his friend for landing the role. Additionally, a woman named Rebecca Halls who claims to be Luke's cousin made a series of somewhat negative tweets on 2nd November regarding his being in the trailer, if you can find them amongst her airing of personal issues. Lastly, Ned Luke himself allegedly goes by the Twitter handle @boomfatdaddy, although his account is not verified, the account does however follow @RockstarGames and even tweeted a GTA memory.
UPDATE 2: Jimmy just tweeted that it's "not official" but seems convinced that it is Ned Luke.