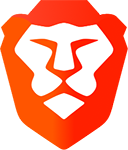 Want to browse the internet without ads, protect your privacy,
and
get paid for doing so?
Use
Brave Browser
.
By
Adriaan
|
27th Jun 2005 at 12:30 GMT in San Andreas
|
The SA-MP team recently updated their website with screenshots from their beta testing of their multiplayer mod called SA-MP(San Andreas Multiplayer). Also that can be noticed is that they changed the "Current Development Version" from Vice to version 0.1 of San Andreas MP, stating that it is 20% complete.
There will be alot going on around multiplayer mods for San Andreas this week. Check back soon where TheGTAPlace will post a exclusive video of another multiplayer mod that we got to test.
Link: SA-MP Media Page
Browse more Website pages