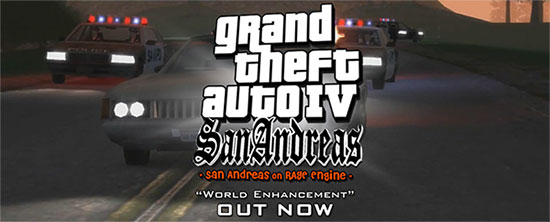 The GTA IV: San Andreas team have released a new beta of their awesome total conversion mod that brings the world of San Andreas into GTA IV using the powerful RAGE engine. Beta 3 adds a whole host of improvements, fixes, and features. Probably best summed up by the team themselves.
In this new third beta, new features are added, including, but not limited to multiplayer, races, gang wars, improved Setup and Launcher, improved graphics, map, vehicles, sounds, peds, shaders, collision materials, timecycle... Plenty improved stuff to check out!
Watch the launch trailer below.
You can find out more about the mod on their official site where you'll also find download links. Be sure to join us and thousands of other GTA fans in our forums and let us know what you think!