A photo of a promotional poster for GTA V allegedly taken by an employee of a store in London has found its way into the hands GTA fans today. The poster features the new "Pest Control" artwork which was released the other day, as well as a brand new piece of artwork depicting a character with a dog on a chain. Please excuse the obnoxious watermark added by another fansite, we don't have the original photo at this time.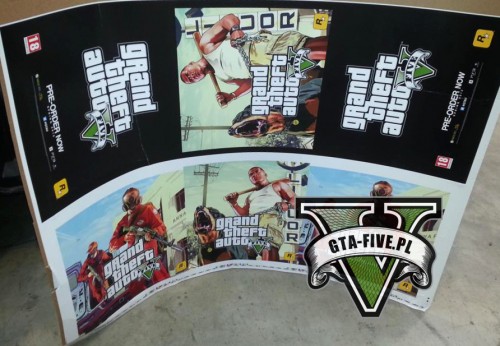 Another photo with a close up of the the board shows "Pre-order now - Spring 2013", putting the release date between March and June next year. It's also worth noting that the promo only shows the Xbox 360 and PS3 logos, leading us to the unsurprising conclusion that Rockstar will once again release a PC version later on in the year.

While most "leaks" are in fact not leaks and simply faked items of media or information that we don't bother posting about, this one does not appear to be fake. It does look pretty legit, and given the fact that we're expecting a lot of new info very shortly, the timing of this makes sense. One would expect to see promo pieces like this up in stores in the coming weeks, and we imagine an official announcement on release timing will be forthcoming from Rockstar themselves some time very soon.
Source: GTAForums thread