Here it is, Game Informer's cover revealed for the world exclusive GTA V preview which will be out in just a few more hours. The cover shows THREE main characters, all of which have been seen in various artwork and screenshots so far.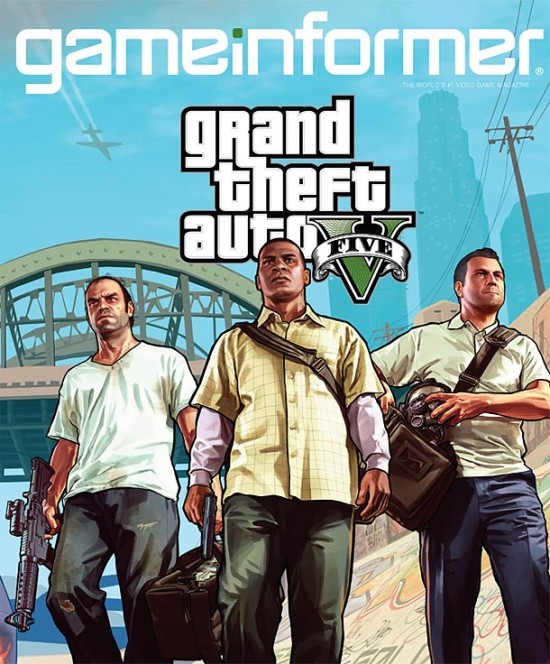 The long wait is over at last. With the December issue, Grand Theft Auto V fans can pore over every detail we could get about Rockstar Games' highly anticipated sequel. Over the course of 18 pages (our biggest cover story yet!), we introduce the three main protagonists, discuss the groundbreaking way you use them, and explore the reimagined Los Santos – the biggest open world Rockstar has created to date. The massive feature also divulges and dissects many more aspects of the game fans won't want to miss.
In a few hours from posting this we'll have a full summary continually updated as we find more information from the issue. Keep checking back as we don't have an exact time for the release, but we do know it will contain a massive 18 pages worth of information!
UPDATE: Game Informer have added a GTA V Hub ready for future articles on the game, currently this only features this cover reveal. Of interest is the hub's background image which features one of the protagonists.
Tell us what you initial thoughts are about having three protagonists in our forums.