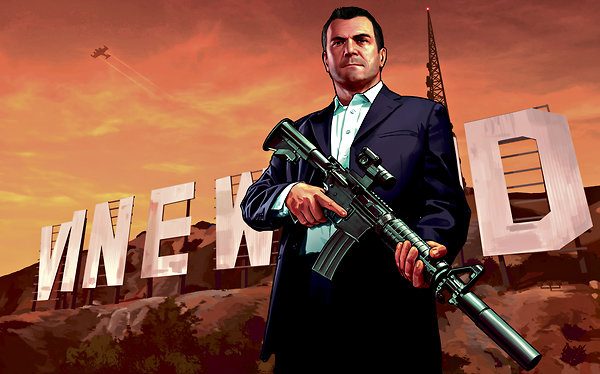 Rockstar VP of Creative Dan Houser sat down with The New York Times for a little Q&A session recently, the article doesn't talk so much about GTA V but nonetheless is a pretty interesting read regarding how Dan works and what he and Rockstar want from their games.
The whole interview is definitely worth the read, but here's a couple of interesting bits. Asked what he wants people to get out of the games Rockstar makes:
Obviously, we want them to be entertained. We want them to be stimulated, questioned, amused, all of the other higher and lower things one gets from entertainment.

[...]

We have a vision for what we think interactive entertainment can become, and each time we get closer to realizing those ambitions.
Asked about how certain TV shows have tried to capture the feel of a city, Dan revealed that he doesn't even watch TV, preferring to avoid it for "professional reasons".
I haven't seen "Treme." I never even saw "The Wire." One of my weird disciplines is that I don't really watch a lot of those shows, if they relate to what we do. I only watched a tiny bit of "The Sopranos." No "Boardwalk Empire." No "Breaking Bad." Wherever it's too close to crime, gangster, underbelly fiction, and it's supercontemporary, I decided, for professional reasons, I have to avoid it.
And one final tidbit on what's left to do with Grand Theft Auto V now...
We are editing, fixing, removing, replacing, adding, avidly. It's the equivalent of, if you wrote a book, and you had two million spelling mistakes. And you had to do them by hand, in a language you didn't understand.
Head on over to NYTimes to read the full interview. Also remember that on Monday we should have a few more online previews of GTA V which might give us a little more info, while the GI exclusive was very thorough, they didn't necessarily cover every single detail they saw. Of course the big thing you're all currently waiting for is the release of the second trailer on the 14th November, there's a countdown to that on our homepage.