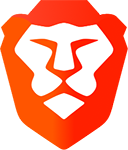 Want to browse the internet without ads, protect your privacy,
and
get paid for doing so?
Use
Brave Browser
.
By
Chris
|
12th Nov 2012 at 17:59 GMT in GTA V
|
IGN have posted their first GTA V preview up, if you've read our article earlier today then none of the information will be new to you, however you will be interested in the fact that they will be posting two exclusive new screenshots every day this week. The first of which are posted below.
See all the GTA V screenshots in our gallery.
Browse more Website pages