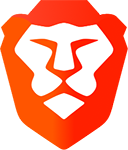 Want to browse the internet without ads, protect your privacy,
and
get paid for doing so?
Use
Brave Browser
.
By
rockstarrem
|
15th Nov 2012 at 02:41 GMT in GTA V
|
We hope you enjoyed the epic second trailer for GTA V released earlier today. Here's our thoughts and analysis of what we saw.
Thanks for reading, hope you enjoyed what we have!
If you see any errors or have any suggestions, please post in the forums and let us know!
Browse more Website pages