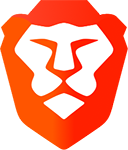 Want to browse the internet without ads, protect your privacy,
and
get paid for doing so?
Use
Brave Browser
.
By
Chris
|
16th Nov 2012 at 18:19 GMT in GTA V
|
Microsoft's official Xbox Facebook page has released two new Grand Theft Auto V screenshots today. Not entirely new ones, but from a different angle than we've seen previously.
The first shot has been seen before from this angle, while the second was previously seen from here.
Browse more Website pages