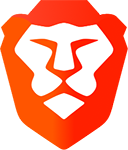 Want to browse the internet without ads, protect your privacy,
and
get paid for doing so?
Use
Brave Browser
.
By
Chris
|
29th Nov 2012 at 01:20 GMT in Vice City
|
Rockstar have just announced via Twitter that a special trailer for the 10th Anniversary Edition of GTA: Vice City will be released tomorrow (29th November) at 12:00 EST (17:00 GMT in the UK / 04:00 EDT the next day for unlucky Australians!). The special edition of the game is being released on various mobile devices running iOS and Android next week on the 6th December. You can read our news article from last week for more details on that.
Check back here tomorrow at the time given above where we'll have the trailer up and ready for your fantastic critique.
Browse more Website pages