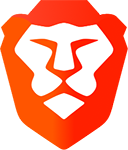 Want to browse the internet without ads, protect your privacy,
and
get paid for doing so?
Use
Brave Browser
.
By
Chris
|
29th Nov 2012 at 17:08 GMT in Vice City
|
Rockstar have just released a special trailer for GTA: Vice City 10th Anniversary Edition, the special touch-screen optimised edition of the game coming to various iOS and Android devices next week.

WELCOME BACK TO VICE CITY
Browse more Website pages