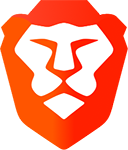 Want to browse the internet without ads, protect your privacy,
and
get paid for doing so?
Use
Brave Browser
.
By
Chris
|
31st Dec 2012 at 19:10 GMT in GTA IV
|
It's been a while since we've had any GTA IV modding news to post about, but today, four years after the first public release, version 1.3 of popular modding tool OpenIV has been released.

OpenIV 1.3 bring two long awaiting features. First, now it possible to view WDR and WDD models from Max Payne 3. You have all same features in viewer like for GTA IV. Second, at last, openFormats for GTA IV now supports WFT "fragments" modes, this is mean soon you will have ability to import vehicles models into 3Ds Max. Also it will be possible to make "destroyable" map objects, like you can see in video above.
Links: OpenIV.com | Download
Browse more Website pages