Patrick Brown is back with another new artwork. This one shows off Franklin and Chop, as Patrick explains himself:
I really wanted to show off Chop and Franklin this time around. I love the fact that you can finally have a dog in GTA game now. What a great feature! I can't wait for this game, it's going to be great!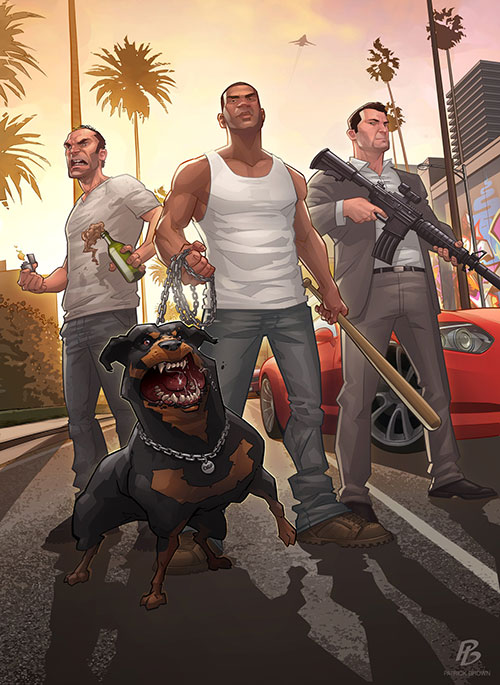 If you're in the UK and are also one of the few people who still buys videogame magazines, look out for the next issue of Official PlayStation Magazine. If you're interested, they will be showcasing some of Patrick's artwork and have also interviewed him.