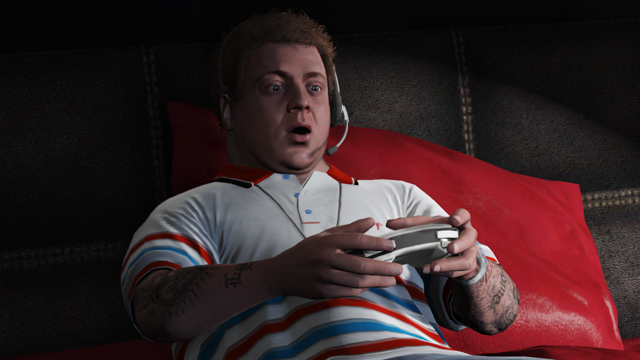 After a few weeks with no new GTAV info, Rockstar have posted up a new Asked & Answered article featuring questions that fans have put to them in recent weeks. If you can't be bothered to read through the questions and answers, here's an extremely brief summary of them:
You can't go and find the other two characters you're not playing as and kill them as this would be retarded, but you can assault them and put them in hospital if you wish.
Vehicle customisation is "very deep" and there are a "range of weapon upgrades".
Differences between the PS3 and Xbox 360 versions should be negligible - you probably won't be able to tell any difference.
PS3 version ships on one disc and will require an 8GB install.
360 version ships on two discs; disc 1 will contain a one-time mandatory 8GB install, while disc 2 will be used to play the game.
We'll be seeing some GTAV gameplay "soon".
Rockstar are still keeping quiet about the release of a PC version. (We think it's blatantly obvious the PC version will be released 6-12 months after the console versions, though.)
Rockstar once again confirm that GTAV's multiplayer is called "Grand Theft Auto Online" and that we'll get details on it "soon".
In Grand Theft Auto Online, you should have a better playing experience with regards to cheating dickheads ruining games.